Shades of Green is committed to helping you succeed at gardening and landscaping in North Texas. We have a great staff of certified professionals ready and able to answer your plant-related questions. But we know we can't always be there. Sometimes you have questions after-hours, or maybe you just want to do some research. As way of helping during those times, we've compiled this list of great resources that should be able to answer any question you might have. If not, please contact us.
---
Shopping Guides
Looking for something? Try one of our convenient Shades of Green Shopping Guides and have the information you need in the palm of your hand (assuming you have a cell phone). You'll find a list of plants with color photos, downloadable PDFs, and - in some cases - a video.
The Greenleaf Newsletter
The first Thursday of every month, Shades of Green publishes The Greenleaf, our email newsletter. Click here to sign up.
The Shades of Green Show
Shades of Green Nursery + Landscape has our own show on YouTube called "The Shades of Green Show." We produce content focused on growing plants in Collin County, Texas.
Before you start digging holes...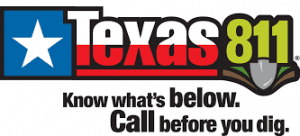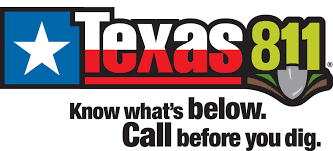 Texas811 - When you need to know where underground utilities are located before you dig, contact Texas811. Utility companies, in partnership with the North Texas Damage Prevention Council, will mark your lines at no cost to you.
App
Planttagg is the official gardening / plant app of Shades of Green Nursery + Landscape. It's a powerful FREE tool that helps you succeed at gardening! Built by certified Master Gardeners. Powered by expert data. Trusted by thousands. Click the link or text 'SOG' to 46376 to download now.
Soil Testing
Soil Testing – If you need a soil test, this is where you go to do it. Just download the forms, follow the steps, and mail in your samples.
Know Your Zone
USDA Plant Hardiness Zone Map - The 2012 USDA Plant Hardiness Zone Map is the standard by which gardeners and growers can determine which plants are most likely to thrive at a location. The map is based on the average annual minimum winter temperature, divided into 10-degree F zones. This site allows you to enter your zip code for greater accuracy!
Lawn
Aggie Turf - Designed to be a comprehensive site for Texas turfgrasses, selection & management considerations, pest control, and other useful information. Especially helpful are the information pages on turfgrasses, weeds, insects, and diseases.
HOAs
Know your rights as a homeowner per S.B. 198. This article from The Dallas Morning News explains what HOAs can and can't do with regard to saving water, composting, and more.
Growing Vegetables, Fruits & Nuts
Square Foot Gardening at Shades of Green - Shades of Green has our own vegetable garden where we grow fresh fruits and vegetables year-round. This blog has a lot of useful information including several videos.
How to Grow Vegetables - Growing vegetables in North Texas is not for the faint of heart. We have every known pest plus heat, drought, wind, and excessive rain - sometimes all the same month! This great resource from the experts at Texas A&M AgriLife Extension will provide the information you need to succeed.
Texas Home Vegetable Gardening Guide - This is a great beginners guide from the knowledgeable experts at Texas A&M AgriLife Extension.
Easy Vegetables to Grow - If you've never grown a vegetable before, these are the ones you might want to start with.
Texas A&M Vegetable Variety Selector Tool - Find the best vegetables to grow in your area and download the results as a PDF.
Easy Gardening Series - Here you'll find downloadable PDF's on a long list of vegetables, providing a wealth of information on how to grow them successfully.
Everything Texans Ask About Gardening - A long list of frequently asked questions - with answers - for Texas gardeners.
Introduction to Vegetable Gardening in North Texas - A very thorough PowerPoint / PDF that will tell you most of what you need to know to get started.
Fall Vegetable Gardening Guide for Texas - Vegetables aren't just a Spring & Summer thing in North Texas. You can also plant a fall crop. This resource from the Texas A&M AgriLife Extension will tell you how.
Fruit & Nut Rescources from Texas A&M Agrilife Extension - Has downloadable PDFs for over two dozen fruit & nut producing plants.
Planting Garlic in North Texas - October is when you want to plant garlic in North Texas. This Shades of Green blog & video explains what you need to know.
Planting Onions in North Texas - Another Shades of Green blog with video that explains planting potatoes in Collin County.
Local Garden Clubs
Celina Garden Club - The Celina Garden Club's mission is to educate and stimulate the knowledge and love of gardening; to share our resources and experiences; and to enjoy fellowship with other gardeners through monthly meetings, field trips and projects.
Frisco Garden Club - The Frisco Garden Club is a volunteer organization tasked with the beautification of Frisco. They provide educational programs to members on various aspects of gardening.
McKinney Garden Club - The McKinney Garden Club was organized in 1930 to promote an interest in gardens, their designs and management and to encourage and help with citywide plantings.
Texas Garden Clubs - This site will help you find garden clubs across Texas.
Collin County Resources
PlantSMARTFrisco.org – With so much gardening information out there, PlantSMARTFrisco.org is intended to function as a "gateway" resource for Frisco residents. The website provides information on over 100 tried-and-true native/adapted landscape plant choices, plus links to many helpful, authoritative horticultural resources.
The Harvest at Frisco Commons is a communal space managed by the City of Frisco that offers raised garden boxes for annual rental, as well as public education space for Frisco residents and volunteers. Gardeners may grow vegetables, fruits, herbs, or flowers in their leased space.
City of Frisco Water Resources – Weekly watering recommendations, what to water, when to water, how to water, and more. A great resource for Collin County residents whether you live in Frisco or not.
Green McKinney – Environmental education and community outreach from the City of McKinney. They offer a variety of courses and events throughout the year.
Collin County Master Gardeners – If you're new to gardening, to Collin County, or both, this is a great resource. They offer classes and workshops and have a lot of highly useful content on their website.
Collin County AgriLife Extension – A statewide network of professional educators and trained volunteers, AgriLife Extension offers an array of educational programs, activities and resources in support of their mission to help Texans better their lives.
Collin County Research Gardens (Myers Park in McKinney) - Earth-Kind® Landscaping uses research-proven techniques to provide maximum garden and landscape enjoyment while preserving and protecting the environment. Click here to see our video about Myers Park.
Native Plant Society of Texas – A non-profit organization, run by volunteers, sponsoring educational programs, workshops, demonstration gardens and many other types of projects to protect our state's native plant heritage and preserve it for future generations. They have a Collin County Chapter.
Plants for Dallas – Plant library with a short list of the best trees, shrubs, ornamental grasses, vines, groundcovers, and perennials for the DFW area.
Native Plants PDFs – If you're looking for some handy reference guides to native plants for Collin County, check out this list of 6 PDFs you can download and print.
Plants Toxic to Dogs & Cats
The American Society for the Prevention of Cruelty to Animals has an extensive database of plants that lists the toxicity to dogs, cats & horses.
Plant Databases - Flowers, Trees, & More
We're often asked, "What plants are native?" That's a hard question to answer because Texas is a huge state, with a LOT of native plants. Even if we narrow it down a bit, to just our little part of the Lone Star State, it's still a long list. Collin County is part of the Blackland Prairie ecoregion, known for its heavy clay soils and open grassland (though not so open anymore). If you'd like to know what's native to here, click here to see all 2,375 plants!
Best of Texas Landscape Plant Database - A great, easy to use, searchable database of plants that are proven to perform in Texas. Search by color, type, sun exposure, and more.
Native Plants of Texas Search Engine - While there are thousands of plants in Dave's Garden, this search engine narrows your search to Native Texas Plants, including naturalized and cultivars.
Lady Bird Johnson Wildflower Center - The University of Texas at Austin Lady Bird Johnson Wildflower Center is the State Botanic Garden and Arboretum of Texas. The Center promotes its mission to inspire the conservation of native plants through its internationally recognized sustainable gardens, education and outreach programs, research projects, and consulting work. Their searchable database contains over 10,050 species.
U.S. National Arboretum Crapemyrtles - A downloadable PDF poster of the 25 most popular crapemyrtle introductions from the National National Arboretum in Washington D.C.. Includes full color photos and growth habit.
Top Eight Crape Myrtle Cultivars - From Texas A&M, a list of the Top 8 crape myrtles for Texas.
Crape Myrtle Varieties – This extensive list provides the name of the cultivar, flower color, height, and more to help you select the Crape Myrtle that's right for you.
Texas Tree Guide – This useful site by the Texas A&M Forest Service makes it easy to search for the best tree for your landscape.
Native Trees of Texas – An extensive list of all the trees native to Texas with very detailed information on each.
Texas Tree ID – Got a tree but don't know what it is? You could ask use here at Shades of Green or use this site from the Texas A&M Forest Service. Or you can just browse their extensive list of Texas Trees.
Texas SmartScape™ - Based on water-efficient landscape principles, the Texas SmartScape™ program promotes the use of plants suited to our region's soil, climate, and precipitation that don't require much — if any — additional irrigation, pesticides, fertilizer, or herbicides to thrive. The site has a good plant database.
Dave's Garden – Search over 160,000 plants and connect with gardeners across the USA. This site has been around for years and is a favorite resource for many plant lovers.
Texas Urban Landscape Guide - Offers information on environment-friendly plants and practices for the challenging Texas landscape. Use their "plant selector" for helpful ideas.
All America Selections - The oldest, independent testing organization of flower and vegetable varieties in North America. AAS WINNERS have been "Tested Nationally & Proven Locally™" for garden superiority by horticulture professionals across North America.
Dallas Plant Trials – The main focus of the Trial Gardens at the Dallas Arboretum is to grow and evaluate many different plants in the drastic climate of the Metroplex and North Central Texas, and develop new plant selections. Of special note is the Plant Library and FlameProof Plants.
Texas Superstar - Texas Superstar® Plants are tested and selected for superstar performance in the Texas EARTH–KIND® landscape. You'll find a solid selection of annuals, perennials, trees, and shrubs.
Earth-Kind Landscape – A program of Aggie Horticulture® that encourages landscape water conservation, reduction of fertilizer and pesticide use, landscaping for energy conservation, and reduction of landscape wastes entering landfills.
Stop By Our Garden Center or Call For More Information
We look forward to meeting you and learning more about your yard and landscaping projects. Feel free to call us any time, or simply stop by! Most of the year we're open seven days a week for your convenience, and we'd love to send you home with some plants that are truly suited to the environment here in Frisco, Texas.