Healthy, Full, and Ready to Decorate
A beautiful Christmas tree is a highlight of the holiday season, and choosing one to bring into your home is no small task! It has to be the right size and shape for your space, and you want it to be healthy and happy so it can last until the end of December. (Or January, or February, or whenever you take it down. No judgment.) 
Of course, it's not just about the Christmas tree, it's about the experience of choosing a tree with your family. That's what you'll find at Shades of Green Nursery + Landscape. We have a beautiful property and garden center that makes for an ideal holiday adventure.
After you choose your tree, browse the many tools, supplies, decor, and gifts in our garden center—you may even find something to wrap and put under your Christmas tree! Wander under the shade of our 200-year-old cottonwood trees, around the barn, and along the stream. Spend the whole day with us if you'd like! 
Contact us for directions to our garden center or to learn more about the selection of Christmas trees we offer every year in Frisco, Texas.
Transforming Frisco, One Garden (and One Gardener!) at a Time
With our expertise and years of experience, we've matched countless customers with the ideal plants for their homes and yards. Take a look at what they have to say about their experience with our nursery and landscaping team:
Shades of Green offers a large, spread out location to purchase many varieties of plants and trees. While there isn't every variety under the sun, you will find some that aren't well known. Most are good for the Texas heat and soil.
Amy G.
I needed a tree replaced and I shopped around at the other local tree farms. The staff here seemed much more helpful and they were able to help me with the tree I needed for a fair price. It's also a nice place just to walk around and browse.
Kahn F.
Stopped there with almost zero knowledge on the shrubs, left with the knowledge of expert :-). Elizabeth answered all my questions walked me through the different selections they had in store, and helped me make my decision. I never got disappointed from this place. People like Elizabeth make it more pleasant. Keep up the good job!
Azimuddin M.
Friendly service. Excellent selection of healthy plants. Close to home.
Leslie A.
We received amazing service selecting the plants for our backyard landscaping project and the delivery guys were awesome too. Everyone was so helpful and easy to work with. We love Shades of Green and are customers for life. And our yard looks amazing now!
Rhenie F.
The staff at Shades of Green is knowledgeable and always helpful when I visit. They have a wide variety of plants to choose from and can help you walk through what will grow best at your home. The prices are competitive and the gift shop is packed with unique gifts! I recommend Shades of Green to all of my family and friends.
Allison P.
Beautiful nursery with great vibes, friendly staff and very helpful. Definitely coming back.
Inbal P.
Top Tips for Choosing and Caring for Your Christmas Tree
Before you go Christmas tree shopping, take a few minutes to determine what you're looking for. It will make browsing more fun, and it will help ensure you don't make it a home with a tree that won't fit through your front door. 
Start with a healthy tree! At Shades of Green, we take care to provide only healthy, high-quality, and well-cared-for Christmas trees. 

Know how high your ceilings are, and remember to give yourself space for the tree stand and your tree topper.

Where are you going to put your tree? If you're planning to put it in a corner, for example, it doesn't matter if the branches are a little sparse on one side.  

Any tree you chose can be flocked for an additional charge. Flocking is a great way to bring the look of fresh fallen snow into your home.

Have a plan to water your tree daily to ensure it stays fresh throughout the season.

Properly recycle your Christmas tree when the season is over.
We can help with all of that! Our friendly staff members are available to answer your questions and help you choose the tree that's right for your family. We can also give advice on safe set up, watering, and removal. Contact us today for directions to our garden center in Frisco and start planning for your Christmas tree shopping experience.
Trees, Shrubs, Supplies, and More
Establishing a healthy, low-maintenance garden starts with the right plants and some helpful guidance. We've got both. Call upon our extensive plant knowledge as you browse our inventory to find the ideal plants for your outdoor environment, and work with us for landscape design, planting, seasonal clean-up, and more:
Plants and Supplies
From our large selection of native plants and trees to mulch, organic fertilizer, rocks, and other lawn and garden supplies, our nursery and garden center are well-equipped with what you need for your best yard yet. Don't know what you're looking for? Our knowledgeable staff can help.
Free Clinics and More:
We love to share what we've learned over 40 years in business and 25 years in Frisco, Texas. Stay tuned for information about clinics and workshops, and subscribe to our newsletter for more news and horticulture education.
Landscaping Services
Our in-house design  and installation team can create the outdoor space of your dreams. Take a closer look at all the services we offer.
Would You Prefer an Outdoor Office? Come Work With Us!
If you love the outdoors and are passionate about sustainable horticulture, we'd love to hear from you! We offer our full-time employees paid time off, a health care stipend, and, starting in 2021, 401k matching—not to mention a sweet discount on all our products. Take a look at our Careers page to learn more and see if you might be a good fit for our company.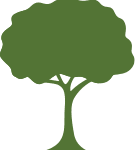 We've Got Your Christmas Trees Right Here
We love sharing in your holiday fun! Join us for a beautiful day at our garden center and go home with the perfect Christmas tree for your family. Our knowledgeable staff is ready to answer your questions about tree selection and care. While you're here, you'll notice that our services go far beyond Christmas trees: from full-scale drought-tolerant landscape design and installation to horticulture education and a wide selection of plants, tools, and supplies, we're Frisco's go-to garden center and landscaping company. Contact us for directions—we can't wait to see you!