From Native Plants to Drought-Tolerant Landscape Design and Installation, Our Team of Experts Are Here to Help
Not all garden centers and plant nurseries are created equal—we made sure of that when we chose our property in Frisco, Texas 25 years ago. We set up shop on seven beautiful acres, complete with 200-year-old trees, a stream, a barn, a windmill, and more. A visit to Shades of Green Nursery + Landscape is about more than plant shopping. It's an opportunity to step away from the hustle and bustle of your day and enjoy some time in nature.
We're more than a pretty property, though. With more than 40 years of experience in Texas horticulture, we specialize in the native and well-adapted plants we know will grow in this region. Gardening is fun for us, and we want it to be fun for you, too. To that end, we offer a full range of products and services to help your garden grow. Shop native flowers, trees, shrubs, seeds, ornamental grasses, and more in our nursery, and get your mulch, compost, organic fertilizer, and other supplies in our garden center. Our landscaping team can design, install, and help you maintain a sustainable, drought-resistant outdoor space.
Our knowledgeable team is happy to share what we know about plants and how to keep them healthy. You're always welcome to ask questions (simply email us or stop by!), and we invite you to sign up for our newsletter and attend our free workshops and clinics where you can learn more about plants and gardening.
All Your Gardening Needs in One Place
Our extensive knowledge and unmatched inventory of native perennials is only the beginning. You'll find everything you need to tend your yard in our garden center, and we offer a full range of landscaping services, from design to installation and maintenance.
Garden Center
Shop for mulch, potting soil, compost, organic fertilizer, pesticides and herbicides, rocks and other decorative items. We have everything you need to keep your lawn and garden green and growing, and we're happy to offer suggestions to help you find exactly what you need. Click to learn more about our Garden Center.
Nursery
Our inventory is largely displayed outdoors, where it's happily growing under the Texas sky. You'll find an extensive selection of native perennials, trees, shrubs, succulents, grasses, seeds, vegetables, houseplants, and more in a one-of-a-kind setting. Click to learn more about our Nursery.
Landscaping
Our owner, Jeff, is an expert in drought tolerant landscape design. We offer organic and sustainable landscaping solutions, including design, installation, and maintenance in commercial and residential areas. Click to learn more about our Landscaping Services.
Meet Our Owner: Jeff McCauley
Jeff always knew he wanted to work with plants: he started his horticulture career at age 15 with a job in a retail garden center in Dallas. While earning his horticulture degree at Texas A&M, he started Shades of Green as a lawn mowing company with his friend and business partner, Rob Weir. It grew from there into the full-service plant nursery, garden center, and landscaping service you know today as Shades of Green Nursery + Landscape.
With more than 40 years of experience, Jeff knows Texas native plants and is an expert in drought-tolerant landscaping.
Our Frisco, Texas Customers are Our Neighbors
With our expertise and years of experience, we've matched countless customers with the ideal plants for their homes and yards. Take a look at what they have to say about their experience with our nursery and landscaping team:
Shades of Green offers a large, spread out location to purchase many varieties of plants and trees. While there isn't every variety under the sun, you will find some that aren't well known. Most are good for the Texas heat and soil.
Amy G.
I needed a tree replaced and I shopped around at the other local tree farms. The staff here seemed much more helpful and they were able to help me with the tree I needed for a fair price. It's also a nice place just to walk around and browse.
Kahn F.
Stopped there with almost zero knowledge on the shrubs, left with the knowledge of expert :-). Elizabeth answered all my questions walked me through the different selections they had in store, and helped me make my decision. I never got disappointed from this place. People like Elizabeth make it more pleasant. Keep up the good job!
Azimuddin M.
Friendly service. Excellent selection of healthy plants. Close to home.
Leslie A.
We received amazing service selecting the plants for our backyard landscaping project and the delivery guys were awesome too. Everyone was so helpful and easy to work with. We love Shades of Green and are customers for life. And our yard looks amazing now!
Rhenie F.
The staff at Shades of Green is knowledgeable and always helpful when I visit. They have a wide variety of plants to choose from and can help you walk through what will grow best at your home. The prices are competitive and the gift shop is packed with unique gifts! I recommend Shades of Green to all of my family and friends.
Allison P.
Beautiful nursery with great vibes, friendly staff and very helpful. Definitely coming back.
Inbal P.
If you love the outdoors and are passionate about sustainable horticulture, we'd love to hear from you! We offer our full-time employees paid time off, a health care stipend, and, starting in 2021, 401k matching—not to mention a sweet discount on all our products. Take a look at our Careers page to learn more and see if you might be a good fit for our company.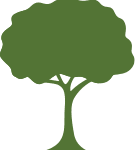 Stop By the Plant Nursery and Garden Center to Meet Us in Person
From design to installation and maintenance, we offer sustainable landscaping services in Frisco, TX and the surrounding area. We love working closely with our clients to learn about what plants they like and how they use their yards. There's no project too big or too small—we've done everything from small flower beds with some shrubs to full outdoor kitchens and living areas with custom lighting. We work with your budget and preferences (and our drought-tolerant landscaping practices) to create a sustainable outdoor space you'll enjoy for years to come. Contact us to learn more and get started on your dream yard or garden.