Visit Our Garden Center and Nursery for Easy-to-Maintain, Well-Adapted Annuals
While we specialize in the native perennials that thrive in our North Texas climate, we love our well-adapted annuals, too. Many of them bloom brightly all season long, and annual flowering plants are an easy, inexpensive way to change and refresh your garden or your front porch planters from year to year. Use them to fill in spaces between your perennials, enhance a color scheme, attract pollinators, or as a source of fresh-cut flowers for your kitchen table. Annual houseplants bring those vibrant colors inside to freshen the air and brighten your home. 
When you visit our garden center at Shades of Green Nursery + Landscape, we'll help you choose the flowering plants that are not only suited for this region, but that are suited for your particular home environment. We'll ask you about your color preferences, your gardening interests, how much light and water your plants have available, and more, to determine which annuals will thrive in your home or yard.
Tap into our unparalleled plant knowledge and decades of experience to find the annuals that are right for you. Contact us for directions to our garden center—we'll see you soon!
Healthy Plants, Happy Customers
With our expertise and years of experience, we've matched countless customers with the ideal plants for their homes and yards. Take a look at what they have to say about their experience with our nursery and landscaping team:
Shades of Green offers a large, spread out location to purchase many varieties of plants and trees. While there isn't every variety under the sun, you will find some that aren't well known. Most are good for the Texas heat and soil.
Amy G.
I needed a tree replaced and I shopped around at the other local tree farms. The staff here seemed much more helpful and they were able to help me with the tree I needed for a fair price. It's also a nice place just to walk around and browse.
Kahn F.
Stopped there with almost zero knowledge on the shrubs, left with the knowledge of expert :-). Elizabeth answered all my questions walked me through the different selections they had in store, and helped me make my decision. I never got disappointed from this place. People like Elizabeth make it more pleasant. Keep up the good job!
Azimuddin M.
Friendly service. Excellent selection of healthy plants. Close to home.
Leslie A.
We received amazing service selecting the plants for our backyard landscaping project and the delivery guys were awesome too. Everyone was so helpful and easy to work with. We love Shades of Green and are customers for life. And our yard looks amazing now!
Rhenie F.
The staff at Shades of Green is knowledgeable and always helpful when I visit. They have a wide variety of plants to choose from and can help you walk through what will grow best at your home. The prices are competitive and the gift shop is packed with unique gifts! I recommend Shades of Green to all of my family and friends.
Allison P.
Beautiful nursery with great vibes, friendly staff and very helpful. Definitely coming back.
Inbal P.
Why Get Your Flowering Plants From Shades of Green Nursery + Landscape
We're not here to merely sell plants: we're here to make you a better gardener! (It's not as hard as it's often made out to be.) We start by matching you with native and well-adapted plants that fit your lifestyle and gardening interests. Our garden center features a wide selection of tools and supplies to help your garden grow, and we can tell you which ones will be useful for your property and the plants you've chosen. 
From there, we share our extensive horticulture knowledge in our newsletter and free workshops and every day at our garden center. When you stop by, you're our guest, and we love showing you around and answering your gardening questions. If you're looking for more than a new plant or two, consult with our experts about our full range of landscaping services, from drought-tolerant landscape design and installation to tree planting and more. 
Our garden center is an experience, and you'll understand what we mean when you get here. This is a place you can come to shop or just explore, enjoying the property we chose so carefully and the plants we love to grow. Contact us to learn more about our current inventory, or come for a visit today.
Unique. Knowledgeable. Native. It's what we're all about. Contact us to learn more about the many plants and flowers that thrive in our specific Texas climate.
How We Play Matchmaker for People and Their Plants
We combine sustainable landscape design practices with on-time delivery for a seamless customer experience. Our straightforward design and installation process is simple and personalized:
Contact us to tell us about your project.
Schedule an on-site appointment. This is where our designer walks your property and discusses your landscape goals; we'll need a survey plat to create a scaled design. The design fee is due at this time.
If you accept an installation contract totaling $12,000 or more, the design fee is rebated.
Well-Adapted Annuals, Native Perennials, Landscaping Services, and So Much More
Establishing a healthy, low-maintenance garden starts with the right plants and some helpful guidance. We've got both. Call upon our extensive plant knowledge as you browse our inventory to find the ideal plants for your outdoor environment, and work with us for landscape design, planting, seasonal clean-up, and more:
Plants and Supplies
From our large selection of native plants and trees to mulch, organic fertilizer, rocks, and other lawn and garden supplies, our nursery and garden center are well-equipped with what you need for your best yard yet. Don't know what you're looking for? Our knowledgeable staff can help.
Free Clinics and More:
We love to share what we've learned over 40 years in business and 25 years in Frisco, Texas. Stay tuned for information about clinics and workshops, and subscribe to our newsletter for more news and horticulture education.
Landscaping Services
Our in-house design  and installation team can create the outdoor space of your dreams. Take a closer look at all the services we offer.
Are You All About That Plant Life? Start Your Career With Us!
If you love the outdoors and are passionate about sustainable horticulture, we'd love to hear from you! We offer our full-time employees paid time off, a health care stipend, and, starting in 2021, 401k matching—not to mention a sweet discount on all our products. Take a look at our Careers page to learn more and see if you might be a good fit for our company.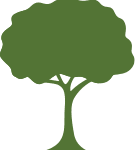 Contact Us for Flowering Plants (and More!) in Frisco, TX and the Surrounding Area
With more than four decades of horticulture experience and 25 years in Frisco, Texas we know what grows here, and we don't want you to waste any more time with the plants that aren't equipped to thrive here. Our unique, knowledgeable, native approach has helped countless customers find their own inner gardener and develop a deep appreciation for the wealth of incredible plants that are suited to life in North Texas. Visit our nursery and garden center for the flowering plants, native perennials, trees, supplies, and everything else you need to cultivate a healthy yard and garden you can enjoy year-round. Contact us for directions!