Jump Start Your Green Thumb Lifestyle With Help From Your Local Horticulture Experts
Aquatic plants are a fantastic addition to a backyard pond—and if you don't have a big water feature like that, you can set them up for success in a planter on your deck! They're beautiful, versatile, and available at Shades of Green Nursery + Landscape.
Native, water-loving iris, hardy waterlilies, and other aquatic plants help you create a thriving ecosystem in your pond or lake as they make your outdoor space more visually appealing. Learning to water garden isn't any harder than learning to dirt garden, and our garden center staff is knowledgeable and ready to answer your questions. We'll help you choose the right plants for your aquatic environment in Celina, Texas, and teach you everything you need to know about them. Sign up for our free newsletter or one of our free workshops to keep learning and developing your green thumb!
While you're at our garden center, browse our extensive selection of North Texas native perennials, well-adapted annuals, tools, supplies, gifts, and decor. We're confident you'll find everything you need and then some. Contact us for directions and we'll look forward to seeing you in Celina!
Our Clients Appreciate Reliable Gardening Guidance and Our Wide Selection of Plants and Products
With our expertise and years of experience, we've matched countless customers with the ideal plants for their homes and yards. Take a look at what they have to say about their experience with our nursery and landscaping team:
Shades of Green offers a large, spread out location to purchase many varieties of plants and trees. While there isn't every variety under the sun, you will find some that aren't well known. Most are good for the Texas heat and soil.
Amy G.
I needed a tree replaced and I shopped around at the other local tree farms. The staff here seemed much more helpful and they were able to help me with the tree I needed for a fair price. It's also a nice place just to walk around and browse.
Kahn F.
Stopped there with almost zero knowledge on the shrubs, left with the knowledge of expert :-). Elizabeth answered all my questions walked me through the different selections they had in store, and helped me make my decision. I never got disappointed from this place. People like Elizabeth make it more pleasant. Keep up the good job!
Azimuddin M.
Friendly service. Excellent selection of healthy plants. Close to home.
Leslie A.
We received amazing service selecting the plants for our backyard landscaping project and the delivery guys were awesome too. Everyone was so helpful and easy to work with. We love Shades of Green and are customers for life. And our yard looks amazing now!
Rhenie F.
The staff at Shades of Green is knowledgeable and always helpful when I visit. They have a wide variety of plants to choose from and can help you walk through what will grow best at your home. The prices are competitive and the gift shop is packed with unique gifts! I recommend Shades of Green to all of my family and friends.
Allison P.
Beautiful nursery with great vibes, friendly staff and very helpful. Definitely coming back.
Inbal P.
There's Even More to Enjoy on the Water
Your garden isn't limited to the cold hard ground. Whether you have a pond in your backyard or want to start an aquatic planter on your front step, you have a wide array of aquatic plants to choose from:
Bacopa

Copper Iris

Virginia Iris

American Water Willow

Grassy Arrowhead

Bandanna of the Everglades

Swamp Milkweed

Pickerelweed

Hardy Waterlilies

Tropical Waterlilies
These plants offer many of the same benefits as dirt-dwelling plants, except, well, you don't have to water them. They attract and support wildlife like frogs and dragonflies, help stabilize the soil and shoreline, and improve the quality of the water for a healthy backyard ecosystem.  
Don't know anything about aquatic plants, aside from what we just told you up there? That's okay, because we do! We'll teach you how to plant and care for them so they thrive in your space for years to come. Visit our garden center today and learn more about everything we have to offer. 
How We Complete Custom Projects
We specialize in the native and adapted plants we know will grow in this area, and we make it as easy as possible for you to enjoy them in your yard. We want you to get the most out of your visit to the nursery, so take a look at your yard and be prepared with the answers to questions like these:
Are your flower beds in the shade or the sun?

Which direction does your yard face?

Are your plants against the house or out in the open?

How much space do you have?

Do you enjoy tending your garden, or do you want a self-sufficient landscape?

What's your irrigation like?

Do you have HOA regulations?

What are your favorite colors?

Do you prefer a formal or casual look?
From there, visit our contact page to check out our schedule. You can look at our inventory online to get an idea of what we have available and what you like. Then come on by! Tell us about your yard and what type of plants you enjoy, and we'll help you choose the ones that will thrive in your environment.
More Than a Garden Center
Establishing a healthy, low-maintenance garden starts with the right plants and some helpful guidance. We've got both. Call upon our extensive plant knowledge as you browse our inventory to find the ideal plants for your outdoor environment, and work with us for landscape design, planting, seasonal clean-up, and more:
Plants and Supplies
From our large selection of native plants and trees to mulch, organic fertilizer, rocks, and other lawn and garden supplies, our nursery and garden center are well-equipped with what you need for your best yard yet. Don't know what you're looking for? Our knowledgeable staff can help.
Free Clinics and More:
We love to share what we've learned over 40 years in business and 25 years in Frisco, Texas. Stay tuned for information about clinics and workshops, and subscribe to our newsletter for more news and horticulture education.
Landscaping Services
Our in-house design  and installation team can create the outdoor space of your dreams. Take a closer look at all the services we offer.
Join a Supportive, Fun-Loving Team to Grow Your Career in Horticulture
If you love the outdoors and are passionate about sustainable horticulture, we'd love to hear from you! We offer our full-time employees paid time off, a health care stipend, and, starting in 2021, 401k matching—not to mention a sweet discount on all our products. Take a look at our Careers page to learn more and see if you might be a good fit for our company.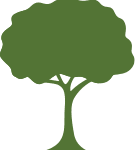 Your Source for Aquatic Plants and So Much More
Look no further than your local garden center in Celina, Texas, for an unparalleled selection of aquatic plants, North Texas native perennials, well-adapted annuals, and all the tools, supplies, and decor you need to grow your garden well. Shades of Green Nursery + Landscape is known throughout the Celina area for our knowledgeable staff and friendly service—stop by and you'll see what we mean! We invite you to ask questions, sign up for our free newsletter or one of our free workshops, and become the gardener we know you can be. We're here to offer sound advice based on your soil (or water!) type, sun and shade availability, and gardening interests, and we'll send you home with plants we know will thrive in this region. Contact us for directions to our Celina garden center and get to know the (plant) life aquatic.